Change of Appointment Days in Istanbul
by admin
March 21, 2020
0
Regarding the change of appointment days in Istanbul, the Provincial Directorate General of Immigration Management made a statement recently. This decision was made to protect both officers and foreigners against the Covid-19 virus, which affects the whole world. General Directorate will maintain social distance by not receiving new applications for a while.
The appointment dates of all foreigners who have applied for a residence permit in Istanbul and who made an appointment between 19 March 2020 and 22 April 2020 are rescheduled between 1 June 2020 and 30.06.2020. The foreigners who stated their phone number in the application as their communication preferences will also be informed by the General Directorate by text message.
Besides, General Directorate has shared the newly scheduled appointments. In the list given below, you will find the new appointment dates giving by the General Directorate of Istanbul.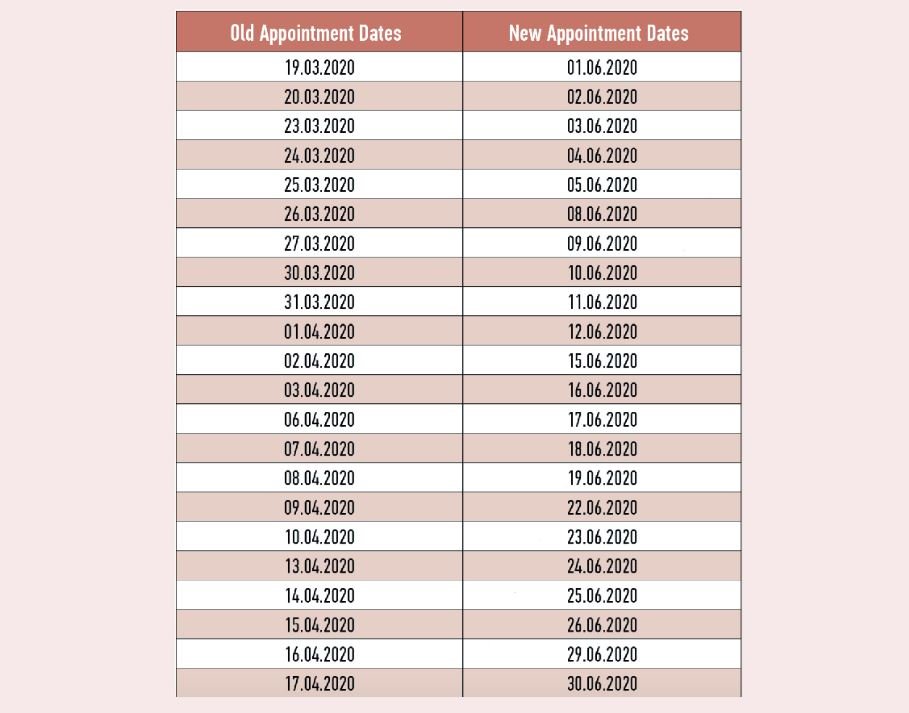 On April 14, 2020, with another announcement, General Directorate has extended the precaution period. The second rescheduled list is shared below. (Updated on April 15, 2020)
According to the statement made by General Directorate, the process will proceed as follows.
No action will be taken regarding your application before the new appointment date.
Only appointment dates have been updated. No changes have been made in the appointment time and place. (For example Appointment at 10.00 on 19.03.2020 is changed to the appointment at 10.00 on 01.06.2020)
The foreigners who have already completed the application process will not be subjected to any loss of rights.
You can find the Change of Appointment Days in Istanbul from the list above. This is how you can track your appointment day. Please do not leave your home unless it is mandatory. Stay at home, keep yourself, your beloved ones and other's beloved ones safe.